Festival camping activities
become a resident of our magical city!
Your festival holiday starts at IntentsCity
Mega Silent Disco Afterparty
After a full day of madness still some energy left? It's time for an extra endgame.
IntentsCity presents INTENTS:AFTR. The largest silent disco afterparty in Europe with over 5.000 headphones! Each night this ultimate rave party with the fattest beats is hosted by another artist
Are you a true campsite raver? Then don't miss out this party till the early hours!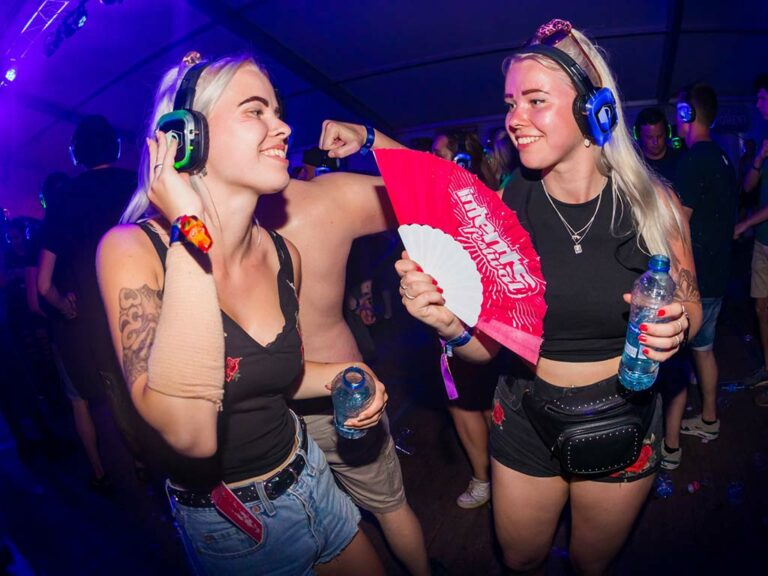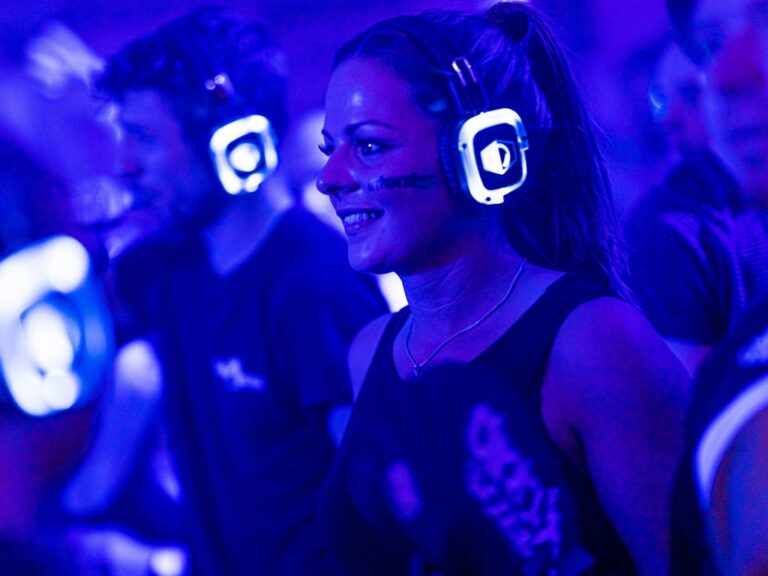 The IntentsCity Camping: packed with fun activities!
IntentsCity is more than festival-style glamping, because in addition to a fantastic line-up of artists, we have also selected the best entertainment especially for you! You will certainly not be bored!
Mega silent disco Afterparty - Lounge areas - Night cinema - Beer pong - Mega BBQ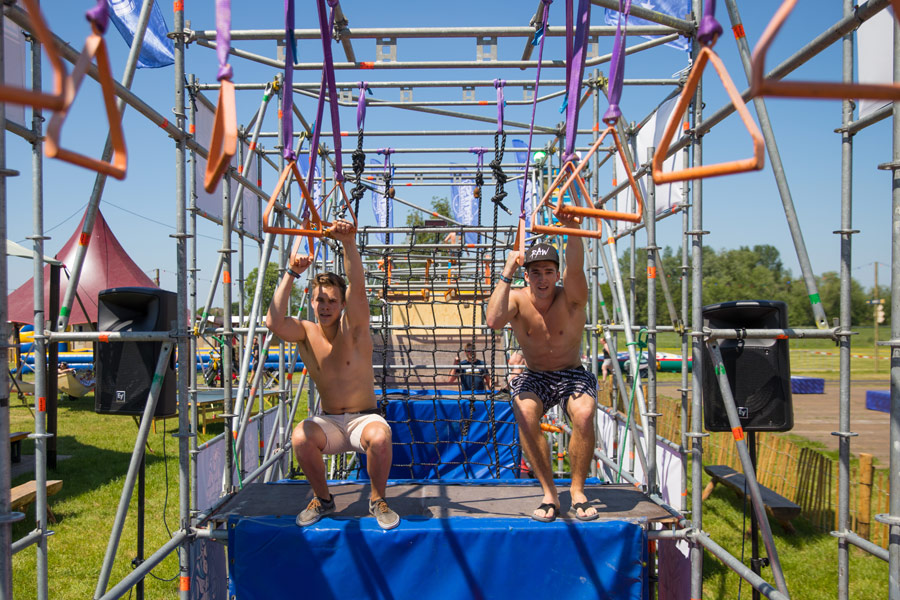 Chilling 24/7 in the Cinema
Are you tired after the festival? Or do you want to find some peace and quiet in the afternoon? Then dive into the cinema, stretch out in the lounge sofas and enjoy your favorite movie with a nice beer in your hand. Cheers!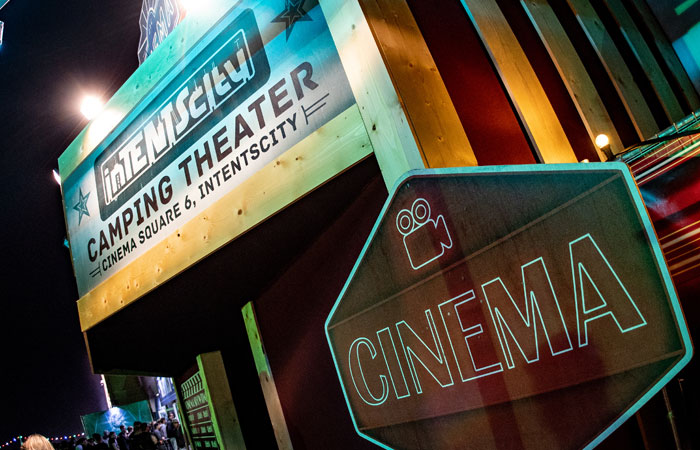 Party truck - BBQ - Bumping ball - football - Beer Rodeo - Twister - Coffee club - Hot tubs
Popup parties - Pool party on Sunday - magical Ball pit - Lifesize Stef Stunt Pilot
A nice cup of coffee in the morning. Who doesn't like that? During this Meet and Greet moment you can drink coffee together with an artist in a relaxed setting. What do you have in your coffee?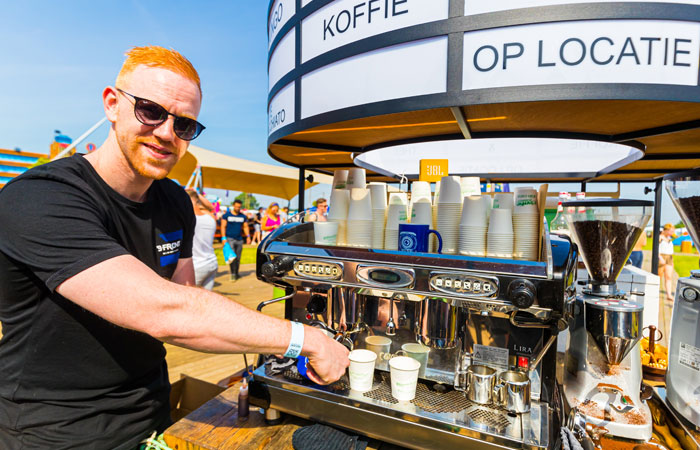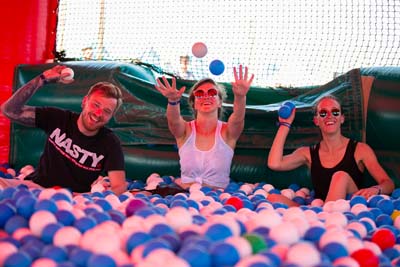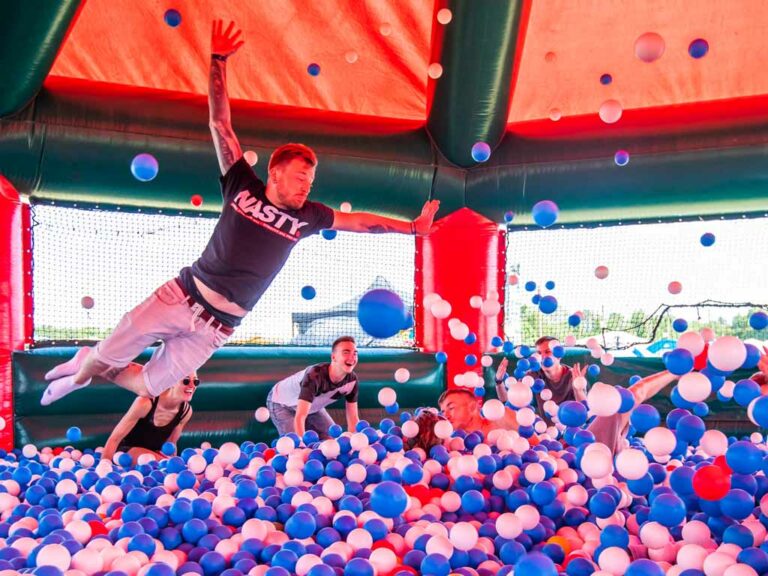 Recall old memories in the magical ball pit! Jumping, swimming and fooling around. Hatshiki idea. You will feel like a kid again. Betting?!
Pool party on Saturday & Sunday
On Saturday or Sunday morning, take a dip in the swimming pool next to the festival site. Want to take a leisurely lap? You can forget that! Here too we celebrate during the pool party with great artists.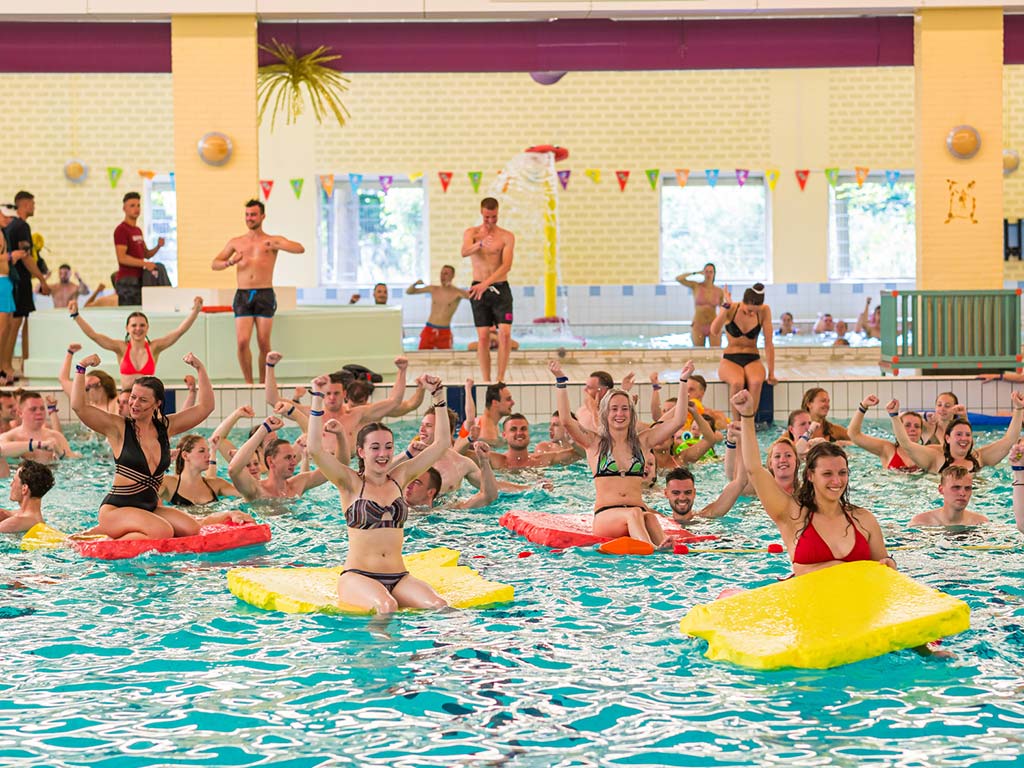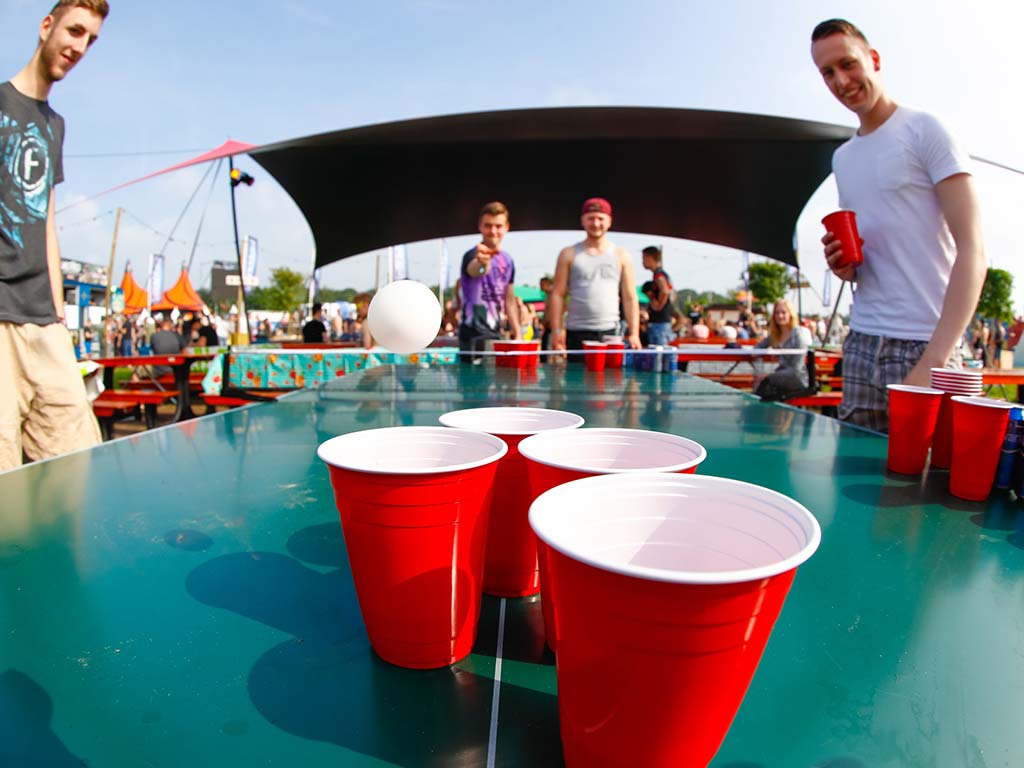 Throw, bounce, spit, hit, bounce… try to get the ball into the opponent's cups. You know how it works. Cheers!
Nights in Brabant are long
Just like a real city, this city never sleeps. There is also plenty to do at night at IntentsCity! Walk around the campsite and meet new friends, go to the cinema or go wild at the Mega Silent Disco Afterparty.
Experience the ultimate weekend with your (new) friends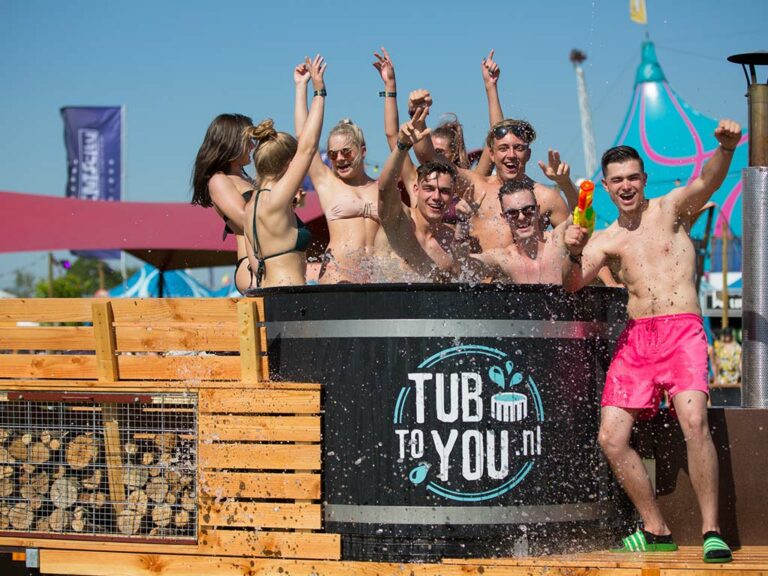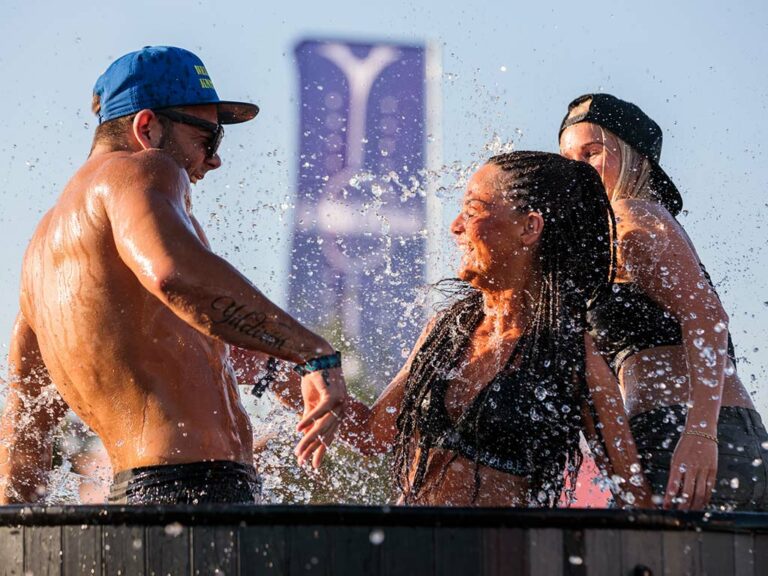 Chilling in the bubble bath
Time to relax in one of the hot tubs at the campsite. That's #IntentsGenieten.
Are you a real meat lover? Or would you rather have a vegetarian burger? Then we have arranged a gigantic BBQ for you!
 
When the weather is nice, you want nothing more than a nice piece of tender meat straight from the hot BBQ. Let yourself be pampered by the men of MegaBBQ. They prepare the most delicious (veggie) meat pieces for you. Lekkaaahh! Like an angel pissing on your tongue.
Want to make sure you don't miss out on these refreshments? Order your meat package now!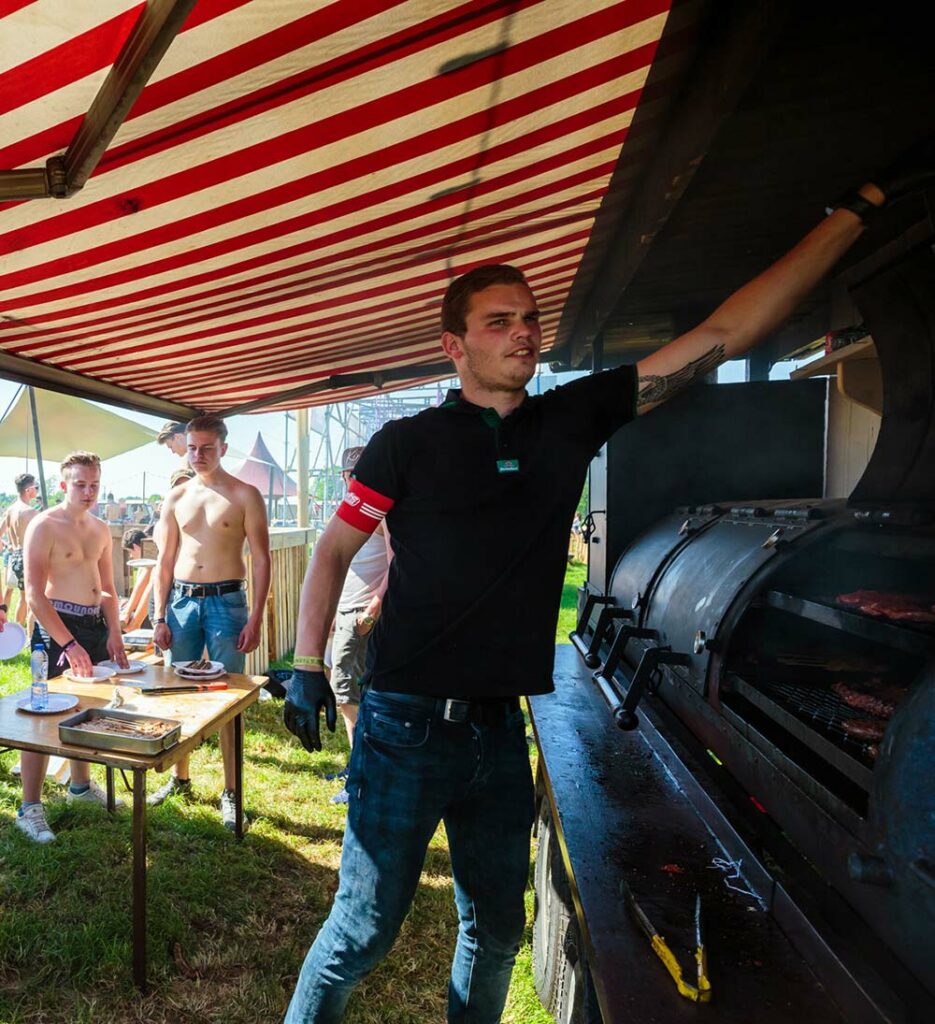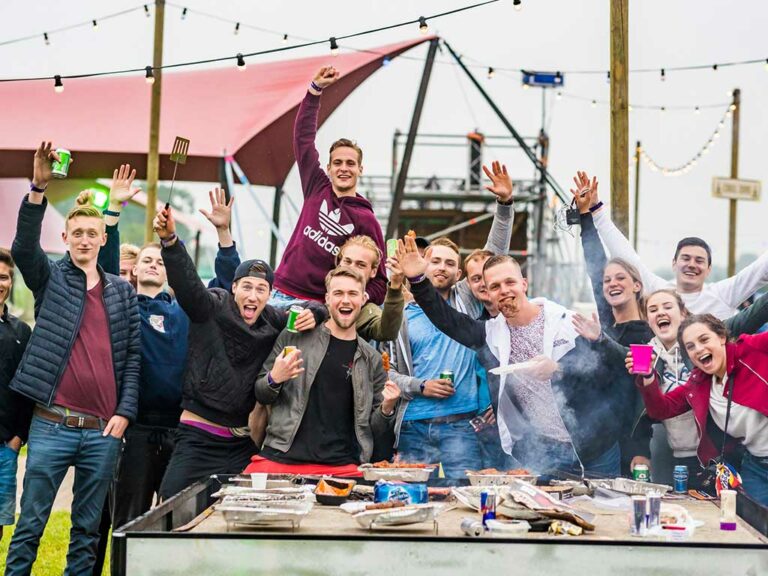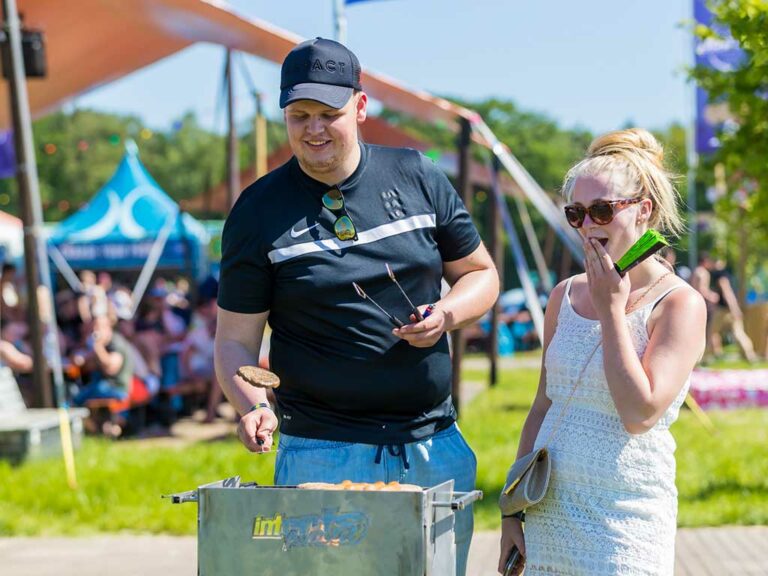 Where there is smoke… there are burgers, sausages, chicken legs or frankfurters on the BBQ. Why can't you BBQ during breakfast? You're really not the first on IntentsCity to do this. Enjoy your meal!
Submit your ideas, and you might see them on IntentsCity!
Submit your ideas, and you might see them on IntentsCity!