What kind of person are you and what do you like? Do you like luxury or would you rather set up your own festival tent? Would you rather sleep in a tipi or in a cardboard box? Everything is possible! But which accommodation suits you best? Find out!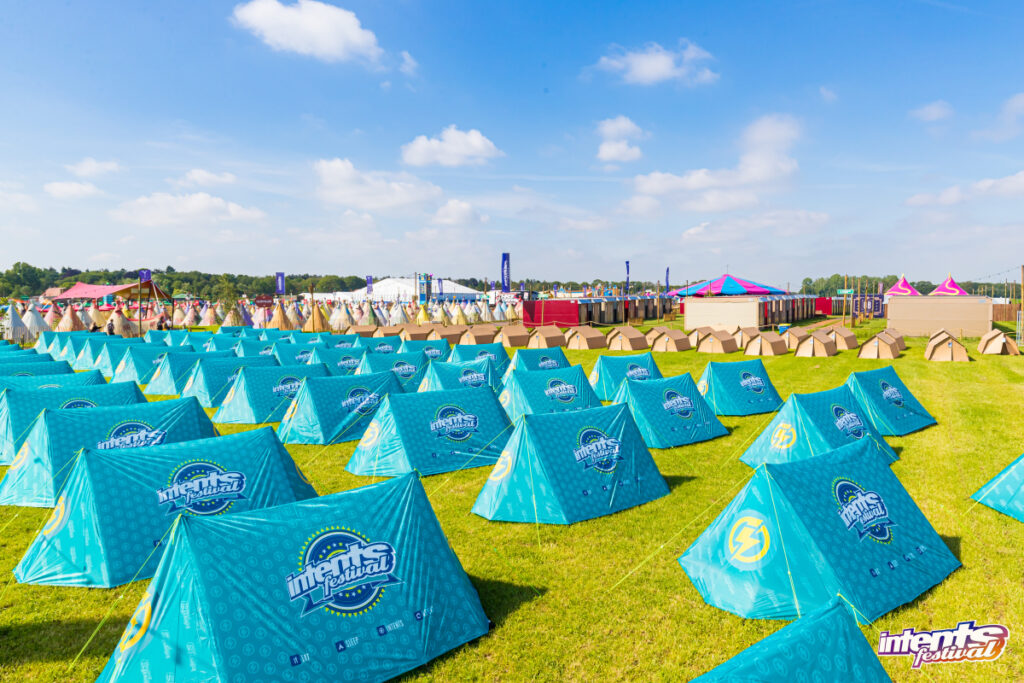 1. Intents Festival Tent
Would you like to camp in Intents Festival style? Want to experience the ultimate holiday feeling by setting up your own tent (construction service is €15)? And would you like to keep this tent for the next Intents Festival editions?
Why an Intents Festival Tent?
A fully printed Intents Festival tent for 2 people
Buy the tent and you can take it home!
Enough space for your luggage inside the tent
Waterproof and suitable for 4 seasons
Set up in 5 minutes!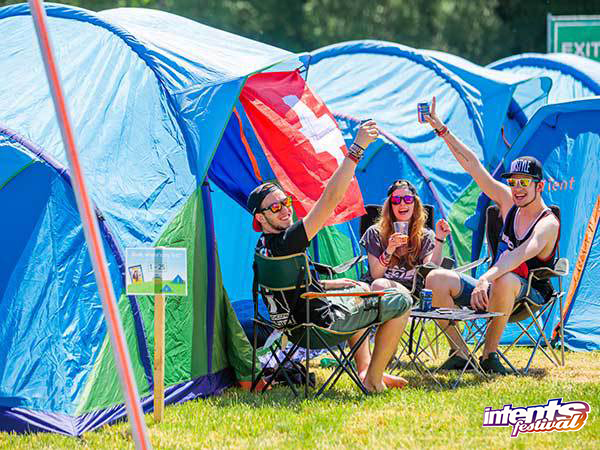 2. Festitent
Would you like to experience the convenience of a large tent without having to drag or set up the tent? And are you getting grumpy from condensation in your tent? This Festitent is perfect for you.
Why a Festitent?
A ready-made tent for 1, 2 or 4 people
Separate storage compartments and clothes hooks
Space for your luggage inside the tent
Unique anti-fog system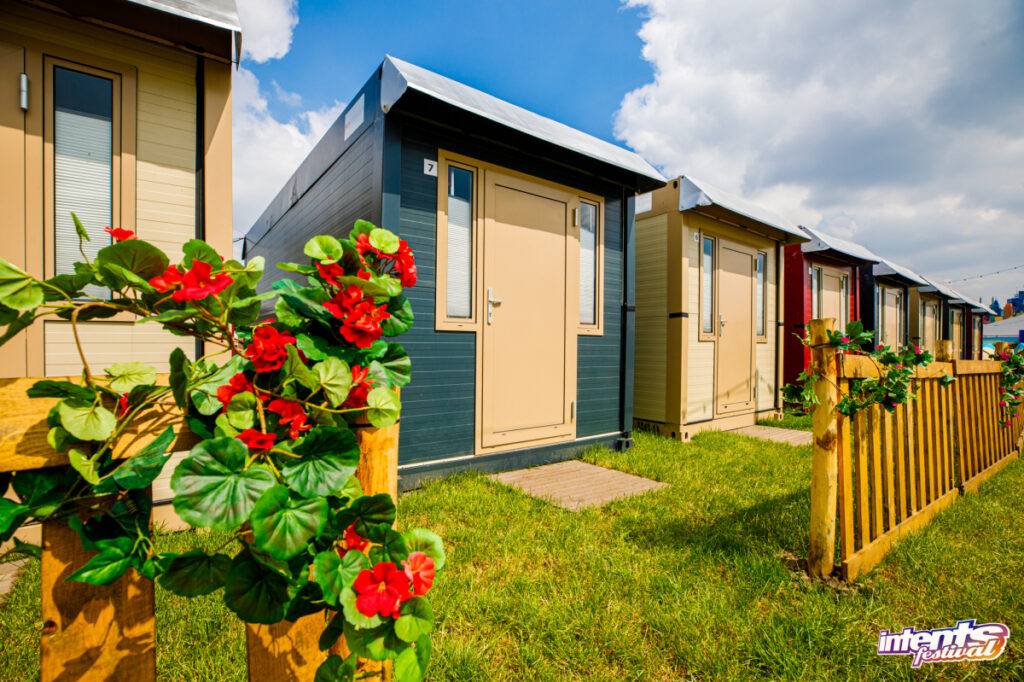 3. Urban Boutique
Would you rather not sleep in a tent? Do you love some extra luxury and comfort? And would you like to have the best camping spot with all facilities close by your accommodation? You like to feel VIP and want access to your own bathhouse, chill zone and BBQ zone. Then the Urban Boutique is for you!

Why an Urban Boutique?
A ready-made room for 2, 3 or 4 people
Access to the Urban Boutique bathhouse
Access to the Urban Boutique lounge with large roof and relax zone
Access to the Urban Boutique district with communal BBQ area
Includes linen and towels
lockable room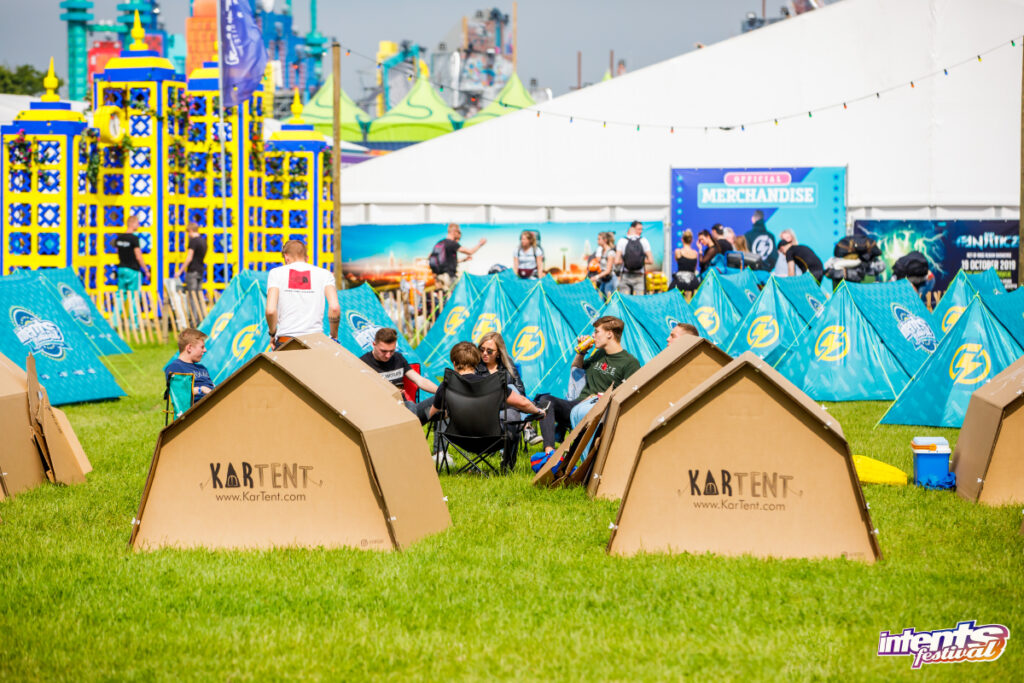 4. KarTent
Do you think sustainability is important? Do you prefer your bedroom to be as dark as possible? And always wanted to sleep in a cardboard box? Then you should definitely choose the Kartent.
Why a KarTent?
A ready-made cardboard tent for 2 or 4 people
Space for your luggage inside the tent
The KarTent is 100% recyclable
The KarTent stays dark and cool in the morning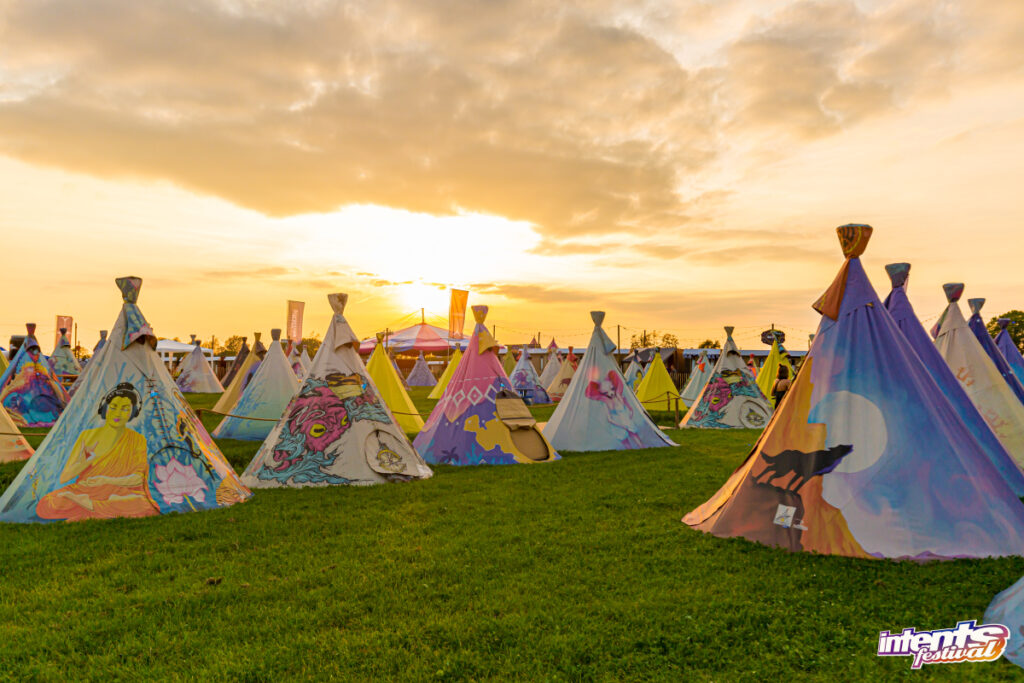 5. Festipi
Have you always wanted to know how an Indian feels? Or just like to camp in a unique creative way? Then try this unique experience!
Why a festival?
A ready-made Festipi for 2 people
A real eye catcher
A unique experience
incl. sleeping mat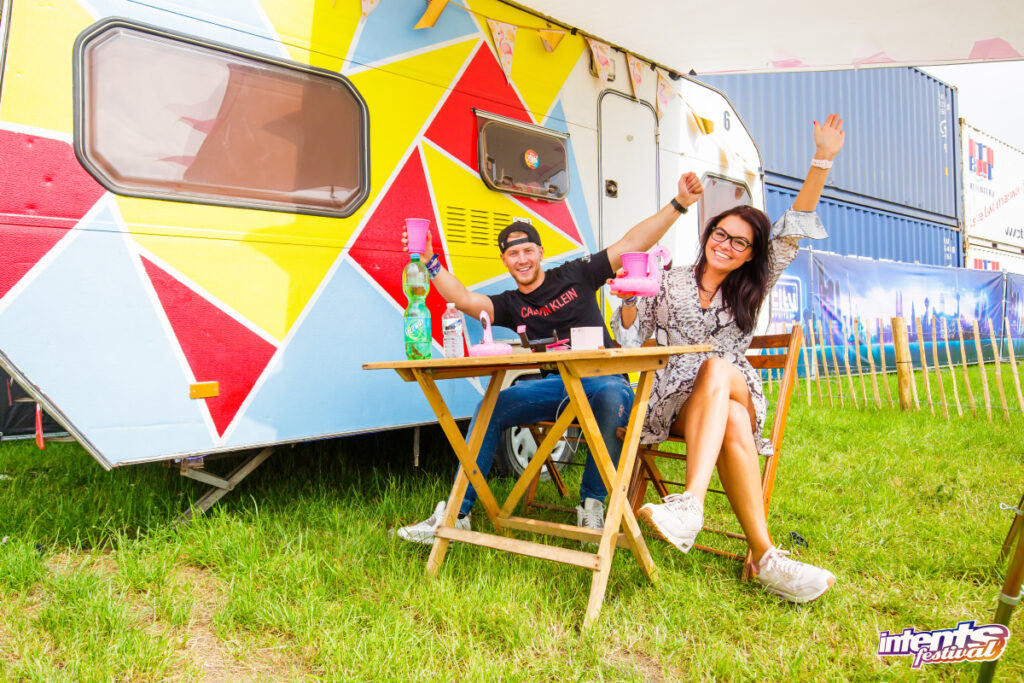 6. FestivalCaravan
Don't like the primitive side of camping? Would you like to have a fridge (full of beer) close to your bed? Or do you burn quickly and would you like some extra shade at your accommodation? Then the FestivalCaravan is perfect for you!
Why a FestivalCaravan?
A ready-made caravan with covered beds
A cozy seat for your caravan
Every caravan has a fridge
With sun canopy for extra shade
Provided with power
Lockable caravan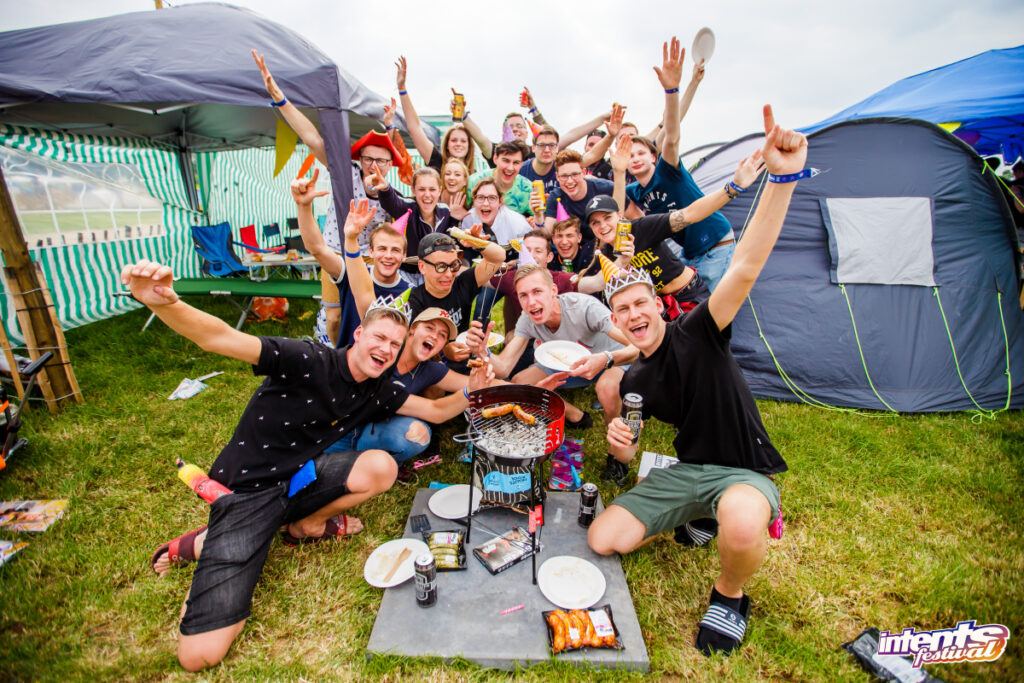 7. Friendship District
The old dutch proverb says: Better a good neighbor than a distant friend. At the Friendship District, your friends are your neighbors. Nice! Do you like to have your friends close to you? In your own enclosed environment with your own big BBQ? And an option to rent a private toilet? Then the Friendship District is perfect for you!
Why the Friendship District?
Your own gated space on IntentsCity
A big sign with your own district name
Plenty of space for your tents
A large tile on which you can BBQ
Option for extra luxury, by upgrading with your own toilet and party tent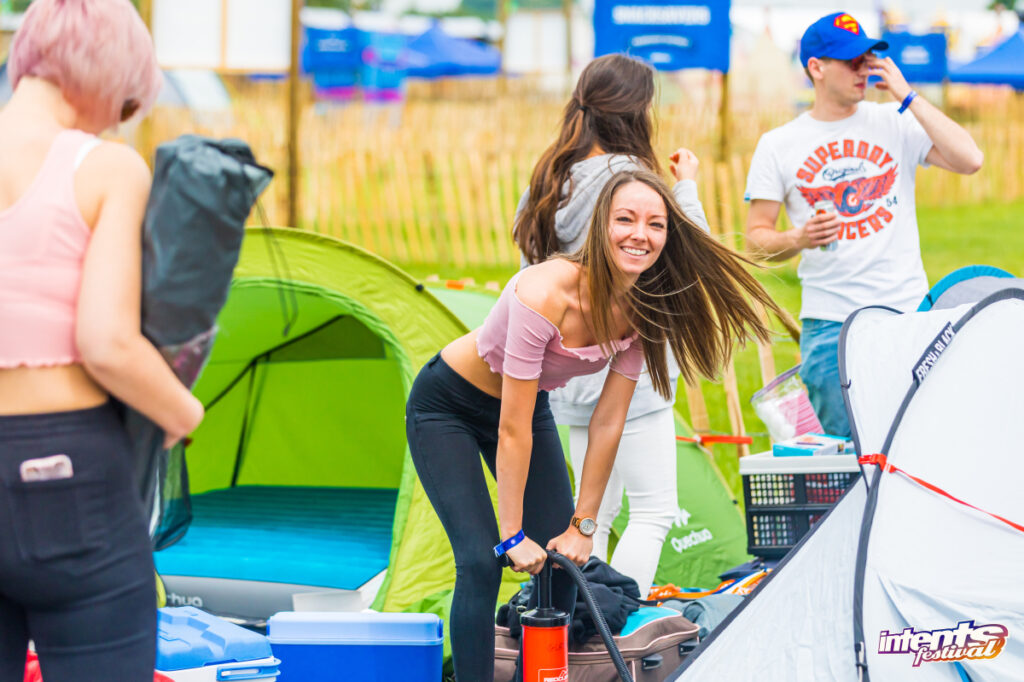 8. CityYard
You have a large group of friends and like to have them close to you, but pay more attention to live on a budget? You just like to take your walk to the toilet in the morning? Then book your spot at the Cityyard!
Why the City Yard?
Your own reserved spot on IntentsCity
A sign with your own CityYard name
Plenty of space for your tents
All your friends on one large camping pitch
Are you F*CKING excited about camping at IntentsCity too? In addition to your super nice accommodation, there are also plenty of activities that you can attend to. Read all about which activities you should not miss in this blog and we will see you again at IntentsCity!